Welcome to Dr. Amanda Bell & Associates! We are so glad you found us. Whether you are a helping professional or are a potential client looking for support, we hope to inspire and guide you. As an introduction to our shared journey, we will outline DABA's history, and offer some of Dr. Amanda Bell's experiences that shaped one of our guiding principles– the power of relationship.
While DABA was founded by Dr. Bell in 2007, her career as a trauma specialist began in 1983 as a 17-year-old youth counselor at a group home in Oshawa, Ontario. This unique experience and Amanda's early relationships with children in care inspired her to move to London, Ontario to study social work at King's University College, and to become a child protection social worker.
"I knew at 17 that I wanted to become a CAS worker. Most of the kids at the group home had been removed from their parents' care after abuse disclosures and some of them were being human trafficked in Toronto. I saw firsthand how child protection workers could both positively and negatively impact children's lives through relationships. I wanted to pursue a career where I could make a difference."
Amanda was privileged to be a young social worker during the 90's when the child welfare system offered extensive child abuse and trauma training. After completing her MSW at Wilfrid Laurier University in 1995, Amanda began her dream job as a Child Abuse Specialist at London CAS. To build child sensitive healing relationships, she became a certified play therapist and then an instructor for The Canadian Association for Play Therapy in 2000. 1 Through 10 years of experience as a group counselor for adult survivors, Amanda adopted a feminist, relational lens for her clinical practice. 2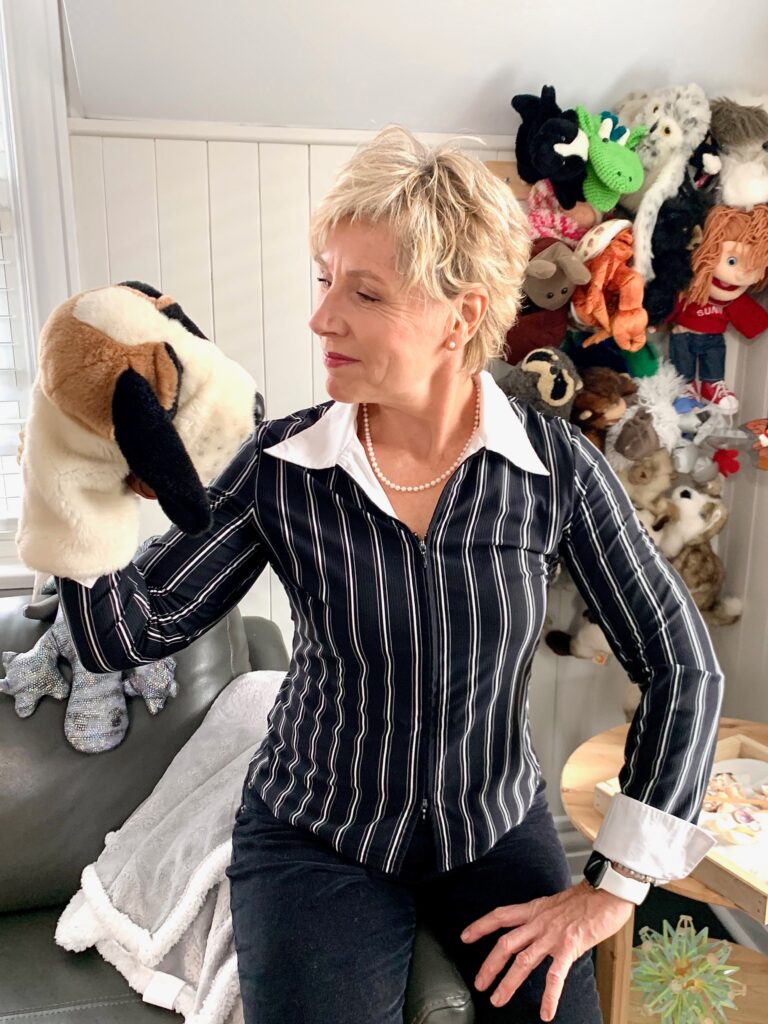 "At the group home in 1983, no one knew how to help kids manage flashbacks or cope with being in CAS care, but by 1997, the trauma field had evolved, and I was beginning to learn research-based way of helping abused children and women heal. Bearing witness to stories of courageous adult sexual assault survivors strengthened my passion to further learn how to help clients resolve trauma and to advocate for the protection of vulnerable children."
However, fifteen years of immersion in the child abuse field caused Amanda to experience vicarious trauma3 and led to her decision to leave front-line child welfare practice and to begin Wilfrid Laurier University's PhD social work program. While Amanda enjoyed her academic studies and sessional teaching at King's College, she quickly realized her true passion was direct clinical work with clients. 
"My most influential teachers have always been my clients, whether they are 4 or 40 years old. I've been blessed to witness so many brave individuals reclaim their lives through releasing their trauma and reconnecting to their internal wisdom and their inherent capacity to heal."
In 2006, the power of relationship moved Dr. Bell further away from an academic career. A previous client was in crisis and would only agree to see Amanda. Dr. Amanda Bell and Associates began with its founder counselling a teen client in a rented, one room space.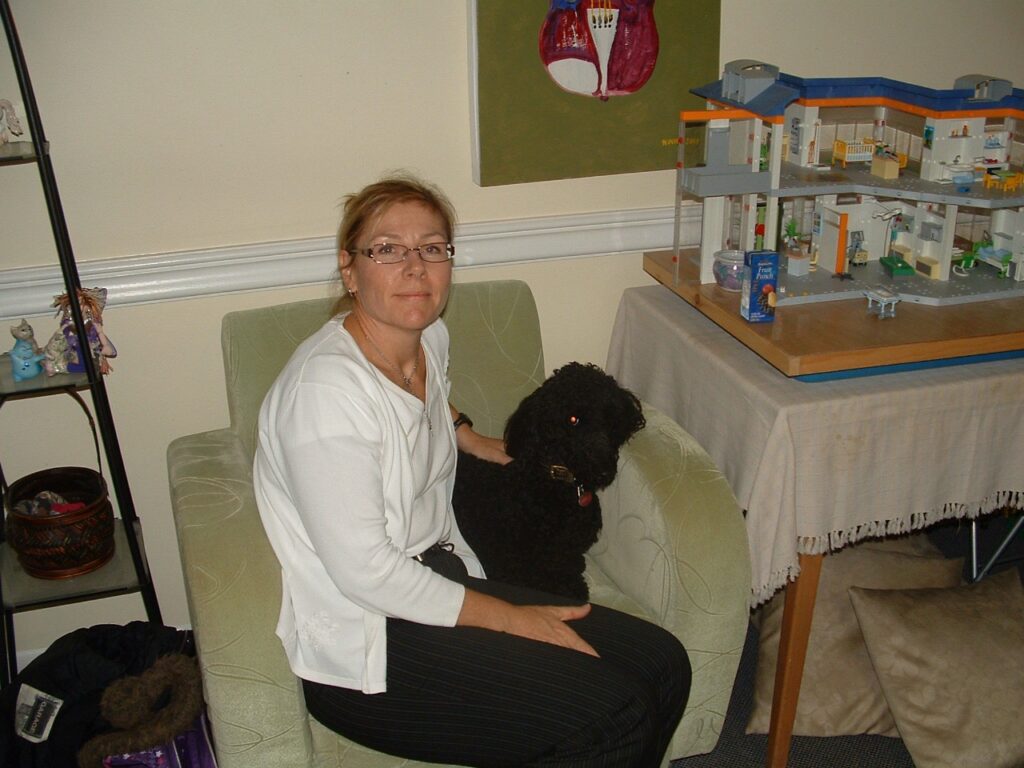 "I was surprised that this 14-year-old was saying she would only come to therapy with me. I didn't fully realize the impact of our relationship when she was 9. She was such a shy and quiet child. She said she felt I had cared and had listened, so she knew she could trust me when her life was falling apart. I was a brand-new therapist when I first met her and had very few clinical tools.  But I did know how to build a relationship with an abused child, and that's what mattered the most. Today, she's 34. It's been such an incredible gift to experience her healing across different developmental periods of her life."
Once word got out that Amanda was seeing clients, her private practice grew steadily and thrived, moving her away from academia and towards building DABA, a group practice of child and adult trauma specialists.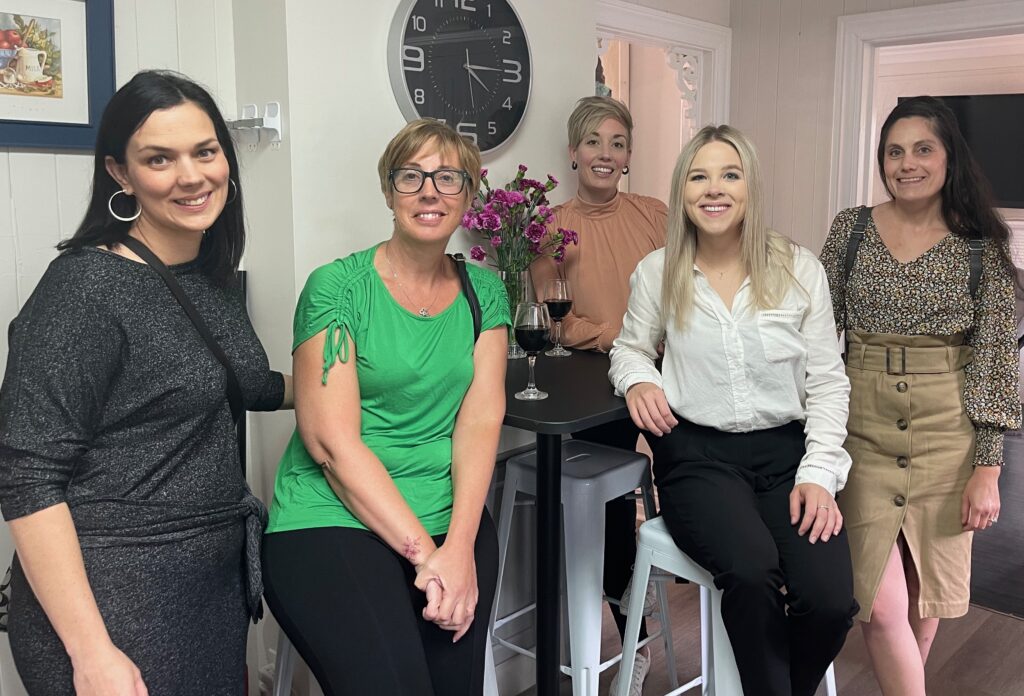 "I remember at 17 feeling very powerless to help traumatized kids. I would never have dreamt that one day I would be a trauma specialist working collaboratively with team of brilliant and passionate therapists in a cozy house like we have now." 4
While Amanda's helping career began as an abuse specialist, DABA quickly broadened towards helping children, teens and adults address a wide range of concerns – including trauma, anxiety, loss, family and peer problems, and life transitions.
"At DABA, we strive to help parents and guardians become our co-therapists. Children's growth and healing happens best within a secure attachment relationship. It is beautiful to witness children resolve trauma in their parent's arms. We also strive to help our adult clients develop a compassionate relationship with themselves as a secure base for their healing."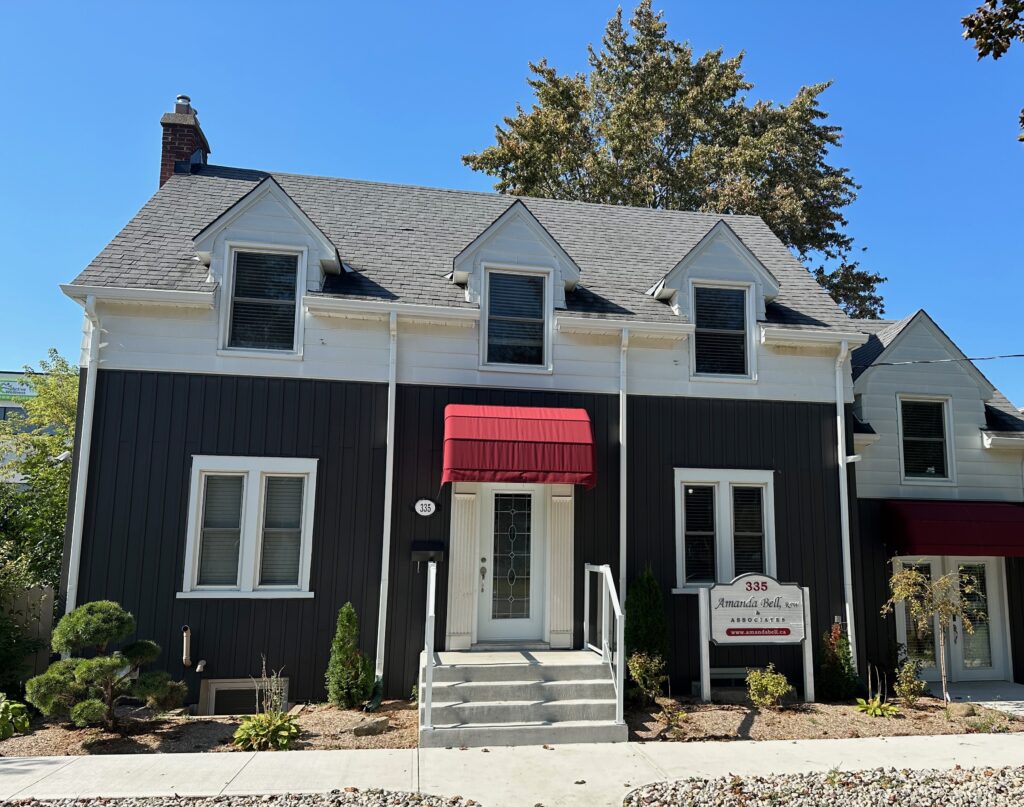 In 2007 Amanda was trained in EMDR and found it to be so personally and professionally effective that she studied to become an EMDR consultant and became an EMDR trainer in 2019.5  Her passion, experience, and knowledge in helping clients overcome trauma shines through all that she does. Amanda builds relationships where both clients and therapists receiving EMDR or play therapy training feel supported and emotionally held.
"I now get to teach therapists from across Canada. It's so rewarding to witness trainees become confident and skillful trauma therapists. I have received knowledge and encouragement from so many experts who have taught and who continue to teach me. It's an honour to be able to give back what has been so freely given to me."
At DABA, we are committed to ongoing professional development, advanced training, and certification. All our associates are EMDR trained, and several are play therapists. However, we never lose sight of what Dr. Bell's four decades of experience has taught us – attuned and respectful client-therapist relationships are the foundation of healing.  Our belief has been confirmed by the findings of the American Psychological Association's meta-analysis of 16 studies, which concluded that, "the therapeutic relationship is as powerful, if not more powerful, than the particular treatment method a therapist is using." 6
Through this blog space, we are looking forward to building a relationship with you, to provide you with resources, inspiration, and guidance. We are grateful to have this opportunity to support your growth as a clinician or as a person exploring your own healing journey.
Follow us on social media to stay in touch! Click the links below.
Instagram: https://www.instagram.com/dr.amandabellandassociates/
Facebook: https://www.facebook.com/dr.amandabellandassociates
LinkedIn: https://www.linkedin.com/company/dr-amanda-bell-associates
__________________________________________________________________________________________________________
1 https://canadianplaytherapy.com/training/
2  https://www.psychologytoday.com/ca/therapy-types/feminist-therapy#:~:text=A%20core%20belief%20of%20feminist,their%20challenges%20and%20their%20roots.
3  https://psychcentral.com/health/vicarious-trauma
4  https://www.amandabell.ca/about/
6  https://www.apa.org/monitor/2019/11/ce-corner-relationships (https://www.psychologytoday.com/ca/therapy-types/feminist-therapy#:~:text=A%20core%20belief%20of%20feminist,their%20challenges%20and%20their%20roots.)